One of the most frequent calls we get is how to size/select our Dayus custom grilles.  The answer is simple:  The HOLE size.
The measurement we need to build a grille is the size of the hole/opening (we call it LIST SIZE).  The hole size is the information entered into our website for pricing and ordering.  Dayus will build the grille slightly undercut to make sure the recessed portion of the frame slides nicely into the hole. 
The grille flange is roughly 1″ all around, giving you a finished flange to flange dimension 1-11/16″ bigger than the hole size (list size) you gave us.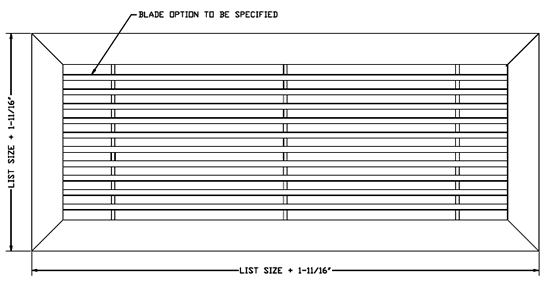 Dayus grilles:
http://www.hvacquick.com/products/residential/Grilles-Registers/Grilles