Now that spring has sprung, many of us are experiencing allergies and assorted maladies relating to pollen in the air. Getting rid of those irritants is important, specifically inside the home, as there is no hiding from them outside.
The low hanging fruit to rectify this are fairly simple: Replace the Filters in your HVAC system, clean the registers, and even vacuum the duct near the opening. When selecting your filter, look for a high MERV rating, above MERV8 if possible. These filters will catch very fine items to help improve and maintain indoor air. You may dust less to boot!
Since we are also coming to a time of heavier HVAC usage, you would be well advised to inspect your duct work as well. I recently wondered why my Furnace wasn't working well, so I climbed into the attic and found the duct feeding the area in question had become detached from the trunk line! I was heating the attic in sub-freezing weather. Not good (or cheap!). A roll of our foil backed butyl tape fixed that and some other questionable joints in no time.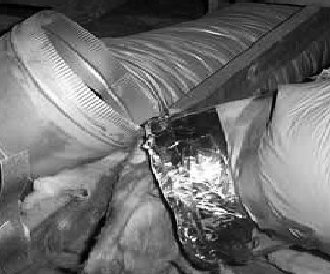 There are some more available options that are a bit more advanced, but will pay dividends over and over. Included in this level would be installing a powered HEPA filter on the main HVAC system, a passive inline filter box,  or even an HRV (heat recovery ventilator).