Efficiency, quiet operation and ease of installation characterize both the PRO and PRO PLUS series. Both series are certified to the rigorous California Title 24 building energy code, as well as ETL/c-ETL, HVI, and Energy Star standards. The PRO Series operates at just 2.0 sones while the PRO PLUS is barely audible at 0.5 sones.
Sound levels are rated in sones where the lower the rating number, the quieter the fan. Typical economy fans are rated at about 4.0 sones or more. One sone is equivalent to the sound of a quiet refrigerator and a quiet bathroom fan will be rated at about 1.5 sones or less. This makes the PRO PLUS one of the most quiet bathroom fans on the market.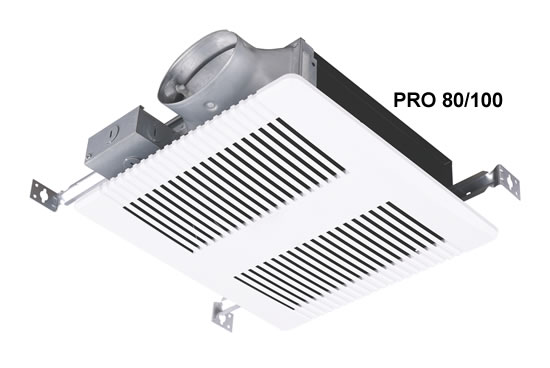 PRO Series offers three models with a ceiling grille and damper for airflow of 80, 100 or 150 CFM. The PRO 80 & 100 fans have a unique plug and play concept that allows you to add accessories such as a humidity sensor and LED light without changing the fan.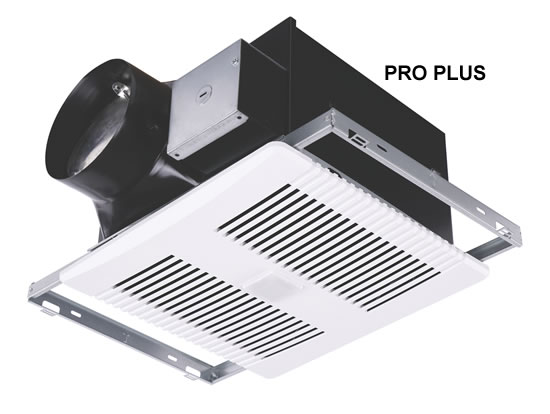 PRO PLUS has adjustable CFMs 80/90/110/140 with a ceiling grille, backdraft damper, humidity and motion sensor. It uses 6″ flexible duct. The product is provided with an adjustable 12-24″ bar hanger for ease of installation.