Winter is here and with it so are higher energy bills. Are you looking for ways to cut energy costs and save money? Is there a room or area of the house that you rarely use? Do you like certain rooms to be kept warmer or colder than the rest? If you answered yes to any of these questions, then it might be time for you to zone control your home with Suncourt ZoneMaster™ Fully Adjustable Motorized Dampers.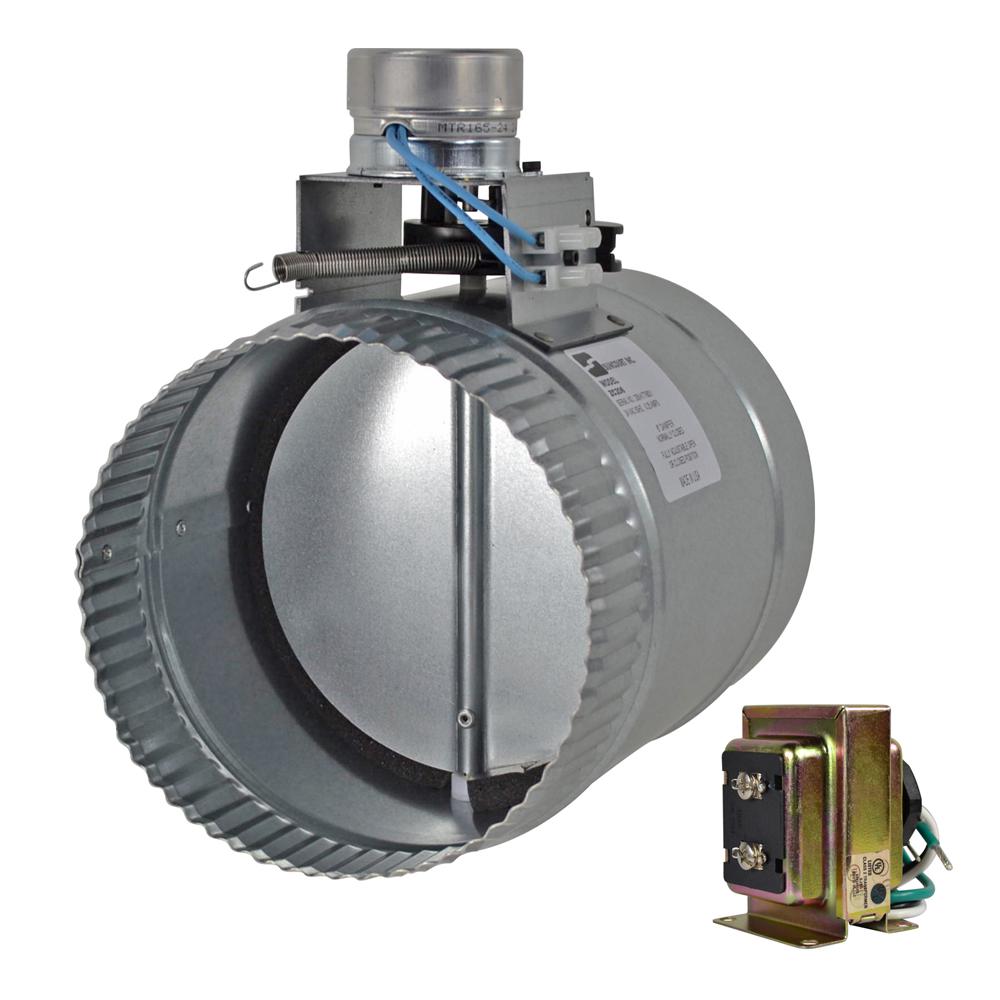 WHAT DOES A MOTORIZED DAMPER DO? Motorized Dampers are mounted in duct-work to control the amount of airflow in the duct in order to zone control your home. Zone control refers to regulating the temperature in one single room or space. In other words, zone controlling your home allows you to send heated or cooled air to an area of the house when you need it, when you want it.
WHY DO I WANT TO ZONE CONTROL MY HOME? Increased comfort, control and lower utility bills. Would you control your entire house with 1 light switch? No! So why would you control the temperature for your entire home with one thermostat?
GIVE ME AN EXAMPLE OF HOW I WOULD SAVE MONEY: Why heat a guest room that you only occasionally use to 70°F all winter long, or cool it to 76°F all summer? Keep it instead at 55°F in the winter and 85°F in the summer. Same story for a bedroom. Like to sleep in a 64°F bedroom and keep the rest of the house at 70°F? During the cooling season you may want the room for the baby a little bit warmer than the rest of the house. The possibilities are endless.
HOW MUCH MONEY COULD I SAVE? Zone controlling a home can save homeowners up to 30% on a typical heating and cooling bill, according to the US Department of Energy. It is estimated that heating and cooling makes up 40% of the monthly energy bill.
WHAT MAKES SUNCOURT MOTORIZED DAMPERS DIFFERENT THAN THE REST? Suncourt's patent pending adjustable damper has 0°- 90° adjustment capabilities for BOTH powered and unpowered positions providing full control of airflow to any specific room. A safe, UL listed 24 VAC 15 VA stud mount transformer is included with each damper sold by Suncourt for ease of installation. Suncourt dampers are proudly made in the USA.
WANT TO LEARN MORE?
Suncourt's website: www.suncourt.com
ZoneMaster Motorized Damper Product Overview video: https://youtu.be/U6aP6SL6Mlo
ZoneMaster Motorized Damper Product Installation Video: https://youtu.be/ZSxEgMHDpzg
Follow us on LinkedIn: https://www.linkedin.com/company/suncourt-inc/